HEALTHY CHOCOLATE CHOICES continued
In my

last post

, I fessed up to my chocolate fancy and shared my two favorite chocolate makers.
Besides being crazy yummy, both Pure7 and Righteously Raw feature ingredients that are minimally-processed, organic, fair trade and sustainable. Raw dark chocolate like this is actually good for you, improving your mood, cholesterol, and blood pressure and reducing your chances of developing chronic disease.
I got such an enthusiastic response from my fellow chocaholics, today I'm thinking outside the bar and adding a bonus "Part Two"….
Chocolate Fixes Beyond the Bar
Here are a few other delicious ways to get your daily cocoa: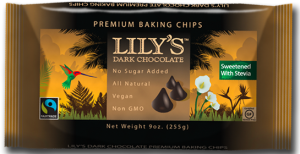 Lily's Baking Chips are slightly sweetened with stevia and erythritol instead of sugar, so their deep chocolate flavor really shines through. Add them to cookies, fudge, even to pancakes or your morning oatmeal.
Amazing Grass Kidz Superfood Chocolate  is a cocoa powder blended with fruits, veggies, and green superfoods. Added to your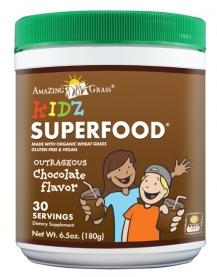 favorite milk-ish beverage, it might not fool a die-hard Nesquik kid in a blind taste-test, but it sure is delicious. Make a cup for an afternoon snack, or toss it in the blender with a banana, some frozen blueberries, and a spoonful of almond butter.
Easy, home-made raw cacao "hot chocolate" This is my own personal recipe: mix 1 tbsp raw cacao powder, 1 tsp granulated coconut sugar and ½ tsp vanilla powder. Add to hot milk for a healthy alternative to store-bought cocoa mixes. Also tasty in a smoothie or added to coffee to make a mocha.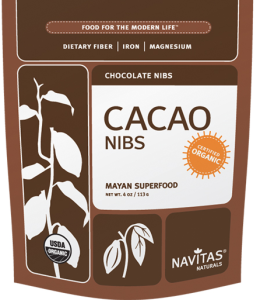 Roasted cacao nibs. These are exactly what they sound like – lovely little niblets of cocoa beans. Their earthy, unadulterated flavor is great in cereals, muffins, and snack mixes. Add a handful to peanuts and dried blueberries, and – voila – instant energizing trail mix! Navitas Naturals is easy to find in most natural food stores.
What is your favorite chocolate delivery system?