ECO-TIPS – green clothing
It's fun to let your personal style shine with unique clothing and accessories. But buying them from conventional stores? Not so fun for the environment.
Most apparel companies use fabrics, dyes and practices that aren't kind to people or the Earth. Polyester and acrylic fabrics are made from plastics, conventional cotton crops are doused with heavy pesticides, and fair trade is often sacrificed for the bottom line.
The good news is, with growing awareness and the eco-movement in full swing, greening your closet has never been easier!
Swap your stuff: If you need a wardrobe refresher, try doing a temporary trade with your close friends. Share clothing between sisters, mothers and daughters. Or host a clothing swap party with friends, classmates, mom's groups or even your book club.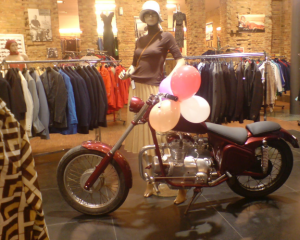 Hunt for treasure: Who says clothes have to be new to be fabulous? Some of the best (and eco-est) deals can be found second hand. And buying used helps preserve the precious resources that it takes to produce new clothing. Make a mother-daughter lunch date and hit the vintage stores and consignment shops in your area. Or peruse Ebay Green   for greener goods.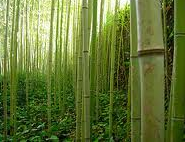 Choose consciously: Think before you buy something new. Ask yourself: How was this made? Where was it made? What was it made from? Choose natural fabrics over synthetic, and organic whenever possible. Seek out greener brands you can trust. And remember the timeless motto "quality over quantity." Stock up on classic basics and then spring for a few statement pieces to make your fashion mark.
Walk the Web: Fire up the online search engine to find your favorite organic clothing purveyors. Here are a few of ours:
How do you keep your closet green?
(this post soon to be published on Edelbio Skin Care – stay tuned!)