ECO-TIPS – raising green kids
In today's culture, we have never had so many choices – and yet so little time. With all the buzz about going green, we are often too busy to do green. And even with the best intentions, it can feel inconvenient to instill those values in our kids.
But if you start with just a few changes and walk the walk, your kids will fall in step. Soon those green steps will become second nature to the whole family.
Remind your kids how powerful they are. That their everyday choices can make a monumental difference in the world. And that starting small is often the best way to do big things.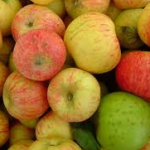 GO ORGANIC
Organic has become a marketing darling these days, but what does it mean exactly?
Simply put, organic crops and animals are grown without pesticides, synthetic fertilizers, GMOs (genetically modified organisms), antibiotics or growth hormones. So if we want to keep all those things out of our water, our soil and our bodies, it makes sense to choose organic.
Since organic isn't always possible or available, find out which foods are most laden with chemicals. For a list of the top 12 foods to buy organic, check out the Environmental Working Group's Dirty Dozen.
Bring your kids to the market with you. Tell them what you're buying, and why. Give them good reasons for avoiding overly-processed and conventionally-farmed foods. Let them pick out a new fruit or vegetable to taste. Send them on a scavenger hunt to tally all the "organic" labels they can find.
JUST SAY KNOW
What's on and around our bodies is just as important as what goes into them. Because we end up absorbing and inhaling a lot of the personal care and cleaning products we use, it pays to know what we're buying.
Many conventional products – like bathroom cleaners, shampoo, even toothpaste – contain a cocktail of sketchy chemicals that can irritate skin, disrupt hormones or damage DNA.
But which chemicals are toxic, and which have a proven safety record?
The Environmental Working Group has all the scoop you need to make informed choices about everything from food and water to cosmetics, sunscreens and cleaning products.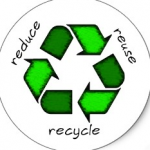 THE 4Rs
Reduce:

Accumulate less stuff

in the first place. Before you buy a new gadget or snag a freebie, assess your true needs and desires. Will you use it, or will it promptly be retired to the junk drawer or landfill? Choose quality over quantity. Simplify, contemplate, evaluate.
Reuse: Many things destined for the recycle bin or trash can be

given a second life

.  Use small storage bins to organize reincarnated items: an

art box

for buttons, yogurt cups and fabric scraps; a

gift wrap box

for gently-used ribbon and paper. Use swatches of old T-shirts instead of paper towels, and empty peanut butter jars instead of plastic tupperware.
Recycle: If you already recycle, get your kids involved in the nitty-gritty details. They can rinse out empties, sort plastics from paper, and take the bin to the curb on pickup day.
Rot: Compost whatever you can. Even toddlers can rescue food scraps from landfill. If you don't have curbside pickup, lobby your local refuse company to start service. Or get your own

Envirocycle compost barrel

.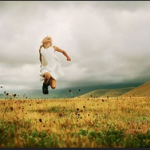 NURTURE NATURE
Kids are becoming more and more disconnected with the natural world. They spend less time in nature and more time indoors and plugged in. If they are outside, they're often on a groomed soccer field than in the wild woods hunting beetles, peeping leaves or foraging for mushrooms.
The best way for kids to relate to nature is to experience its beauty and mystery firsthand. Go hiking in the hills, camping in the woods, swimming in a lake. Prioritize nature vacations. Your kids will realize it's their privilege to protect the Earth – for the flora and fauna, for themselves, and for generations to come.
How do you help your kids to think green? What are your favorite family eco-tips?