BEYOND THE BALL new year family rituals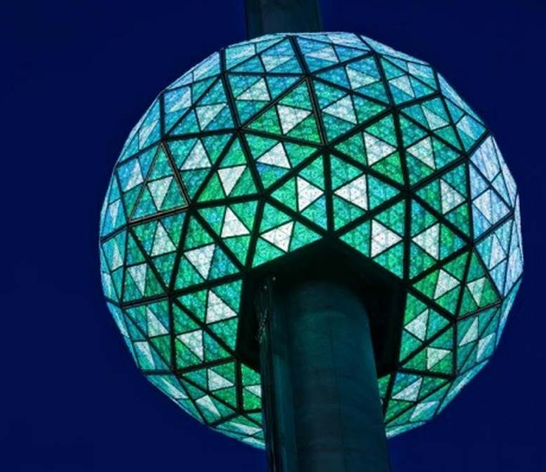 Once upon a time, before the adjective "cosmopolitan" became an 80 proof noun, New Year's Eve was a time for reflection as well as celebration.
The first day of January has been observed for millenia as a time of new beginnings, of fresh starts. The month gets its name from Janus – the Roman god of endings and beginnings, the two-faced guy who could simultaneously look back to the old year and forward into the new.
New Year traditions always involved celebrating – even the ancients knew that partying could illuminate the darkest and longest of days. But our modern New Year's Eve has evolved into an occasion to over-imbibe and overlook the conscious, contemplative transition it once was.
Because many NYE celebrations are cocktail affairs (and because, really, how many little ones can hack staying up until midnight?) the kids often get left out of the festivities.
Counting down to the ball drop and having a toast can be wonderful ways of marking the passage of time. But the new year could be even richer with rituals for the whole family, no matter what age or spiritual persuasion.
Ritual is pretty powerful stuff. It can deepen relationships and heighten our feelings of security and calm. It can help us integrate the past with the future. And it can elevate the everyday into something extraordinary.
Try one of these family rituals to ring in 2013.

Create a Vision
People have been using vision boards for eons to get creative juices flowing, clarify intentions and wake up sleepy dreams. Post your finished board in a prominent spot as a colorful, constant reminder of what really matters to you.
Vision boards are easy and fun for anyone old enough to safely wield a pair of scissors. Cut up old magazines, catalogs or any printed materials you have on hand. Use a glue stick to collage images onto construction paper or poster board, then decorate with paint, glitter, fabric, shells, beads and other found objects.
Older and tech-savvy kids can also compile a virtual vision board online. Google to find your favorite format, or check out Digital Vision Board.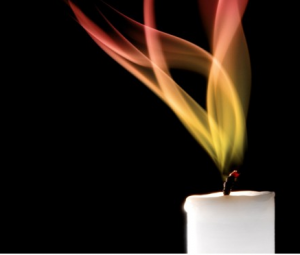 Say Farewell
The end of the year is a natural time to let go of habits and emotions that no longer serve their purpose. Make the break more tangible with a farewell ritual.
Build a small fire or put a few candles in a bowl. Have each family member think of one thing they're ready to let go of, and write it down on a slip of paper. Take turns tossing each slip into the fire, watching them burn to ash. Bid adieu to the past.
This ritual might sound a little woo-woo, but kids really dig it– you'll be surprised how much thought goes into that little piece of paper. And how special the privilege of being close to fire when they're always told to steer clear.
Bonus: the fire is perfect for toasting marshmallows for ritual S'mores.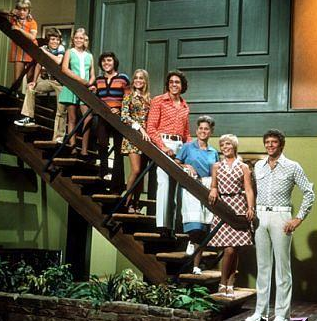 Walk Down Photo Lane
Capture annual shifts in personality, family dynamics and fashion trends (gotta love those leisure suits) by making an album or video slideshow with favorite photos from the past year.
Sit down together and peruse your photos, reminiscing about the juicier moments. Taking time to recreate scenes will etch them into memories and reinforce kids' sense of self and the larger family unit. The final touch can be a family photo taken every New Year's Day, in the same positions and location.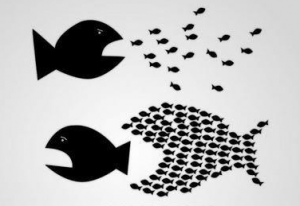 Build Karma
Everyone has something they can share with others. Hold a powwow to figure out what that "something" is for your family, what cause you are most passionate about. It might be local shelter kids, endangered Siberian tigers or dwindling coral reefs.
If you join a charity or service organization, do a bit of homework to find one that is doing the most good with its resources. Or just reach out to someone in your community who needs a hand. Then donate time, money or expertise when and where you can spare.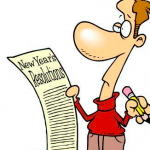 Back to Basics
Or, just go with the traditional time-tested New Year's Resolutions. We modern humans are notorious for dropping our resolutions quicker than you can say "molten lava cake".
So keep your list simple and manageable, with a positive spin:
1 thing you want to improve
1 thing you're ready to cut back on
1 thing you want to try for the first time…like, perhaps, a new family ritual?
What are your family's New Year traditions?