A MEMOIR of WAR and REMEMBRANCE the perfect summer read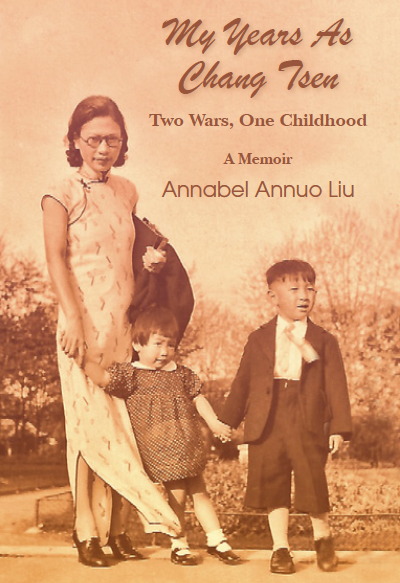 Last summer,

lazing about on the beach

kept me from keeping to my rigorous (ok, monthly) blogging schedule.
This year, I have a much more legitimate excuse.
It is the remarkable life story of Annabel Liu.
Annabel is a wonderful writer whose second memoir, Under the Towering Tree, is currently being subjected to my editorial review before it hits the "shelves" of Amazon. Trouble is, with this memoir Annabel has so totally drawn me in to her incredible life story, I'm having a hard time keeping my objective editor's hat on.
Annabel Liu is a former journalist and an acclaimed writer whose first memoir was published in 2012.
My Years as Chang Tsen: Two Wars, One Childhood is a "…haunting memoir of the most tumultuous time of her life, her childhood in war-torn China… a rare and riveting first-person account of a child caught in two consecutive major wars that killed a total of 22.5 million Chinese: the Sino-Japanese War and the Chinese Civil War."
In both memoirs, Annabel consciously avoids embellishing the events of her life. And that's just as it should be – her un-retouched life story is dramatic enough.
Annabel has a journalist's keen eye for detail and storytelling. She reveals her family – and herself – stroke by stroke, much as a painter fills a canvas. Through these family stories, we also learn about pre- and post-Communist Chinese culture and the rich historical backdrop that affected each family in very different ways.
You can grab a sample of Chang Tsen here  and then add it to your summer reading list.
I won't give away any details here, but I will tell you that Under the Towering Tree is the often heartbreaking and always profound story of an extended family and its patriarch – a charismatic and tyrannical head-of-the-house father – as seen through the eyes of his eldest daughter.
Under the Towering Tree is slated to hit Amazon by the end of the year. I'll keep you posted!
What are some of your favorite summer reads?