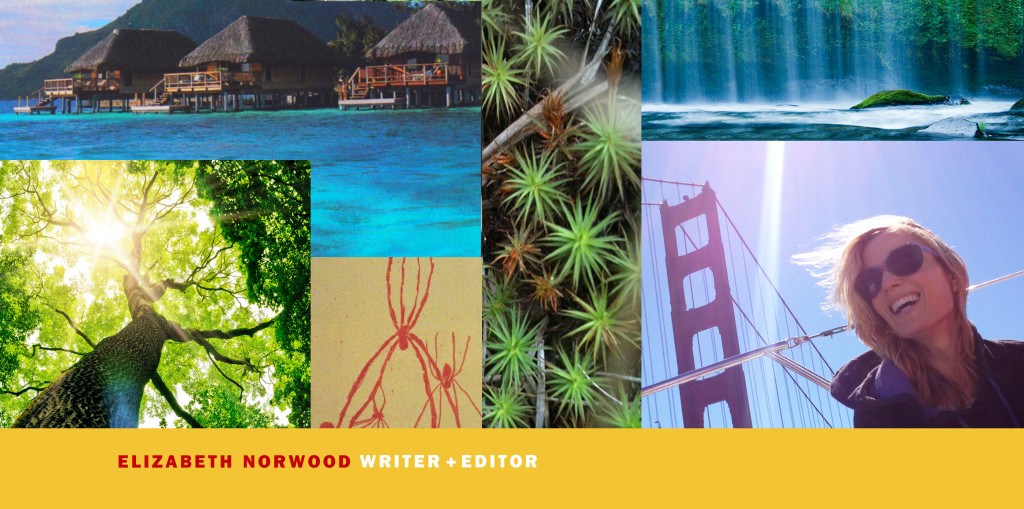 welcome.
If my guess is correct, you're on my homepage for one of the following reasons:
  A – You're a writer, and you need a good editor.
  B – You're not a writer or an editor, but you need a good one ASAP.
  C – You Googled "Golden Gate Bridge image" and got sent here by mistake.

If you chose A or B, you're in the right place.
You want to educate, entertain, inspire, spread the word, and/or fill a niche. You might even want to change the world in ways that are small…or in ways that are urgent and profound.
You have something important to say, and I can help you say it.
Let me help take your website, print collateral or book manuscript from "meh" to "yeah".
Quick, versatile…and virtually painless.
Really.
Contact me for a free project review and consultation.
editing services



I can transform your existing prose into something extraordinary – whether it requires a mere spit and polish or (let's be frank) a ruthless overhaul.
I am well-schooled in the art of editing for web or print, with a deep knowledge of The Associated Press Stylebook, The Chicago Manual of Style, The Yahoo Style Guide, and more. But I also know when it's time to break some rules and break out a new voice.
copy editing for grammar, style, and consistency
substantive editing for story, structure, and flow
nonfiction, memoir and personal essay
eBooks, print books, websites, print collateral
Not sure what level of editing you need? Check out my introductory editing package.
writing services



I can also create original content for print or the web, in any style ranging from hopelessly hip to strictly professional.
website copy / content
eBook copy / content
blog posts
social media content
feature articles / personal essay
email newsletters / campaigns
testimonials
"It's surprising how difficult it is to find an editor who is capable of doing a meticulous job or even willing to put in the work. I had quite a few disappointing experiences with editors—until in the middle of my second memoir when I was fortunate to find Liz.
Of course Liz has done much more than the crucial line editing for me. She is astute at spotting all sorts of problems, such as inconsistencies of thoughts and gaps of information. She is excellent at consolidating content and moving materials around to improve the flow. She is also ruthless in deleting unnecessary information and pushing for more details. When she urged stronger chapter beginnings or endings, it forced me to think harder and come up with something better.
Last but not least, I appreciate her expeditiousness. In addition to my second memoir, she has edited three essays, and is currently editing my third memoir. I would be lost without her."
~ Annabel Liu
Author Under the Towering Tree: A Daughter's Memoir and My Years As Chang Tsen: Two Wars, One Childhood
"We hired Liz to reboot our brand messaging and were delighted with her vision for Apple Park. Not only did she fine-tune our messaging, she did it in a way that incorporated her vast understanding of the eco-friendly, "green" organic marketplace and consumer.
If you need to say something critically important, but aren't exactly sure what to say or how to say it, Liz is your writer. She was able to say exactly what we were thinking in her unique, laidback voice. We look forward to working with Liz again on copy and content for our website and catalog."
~ Susannah Searson
VP of Sales, Apple Park
"I cannot speak more highly of Liz Norwood, editor+writer extraordinaire! Liz has the exceptional ability to understand the value of what an organization or individual offers, and to then succinctly and powerfully represent this value in words and images.
I have worked with at least a dozen editor/writers/marketing "gurus" and have never found anyone as capable, easy to work with, and insightful as Liz. She is both a big picture thinker with vision, who also pays attention to meaningful details.
Liz has taken a lead on several very significant projects, including revamping a website from scratch, creating a brand name, logo and tag line. Liz made our organization shine by taking an old unprofessional looking site and making it beautiful. She also helped to clarify an appropriate name, came up with a catchy tag line and a perfect logo! Liz also edited social media (blogs and e-zines) reaching thousands of members.
Working with Liz, I was in the hands of a caring expert. She adroitly and joyfully worked with me to foster my important message, so it could be masterfully presented to my chosen audience and the world at large."
~ Catriona M. Glazebrook
Executive Director, Academy for Sustainability & Communications